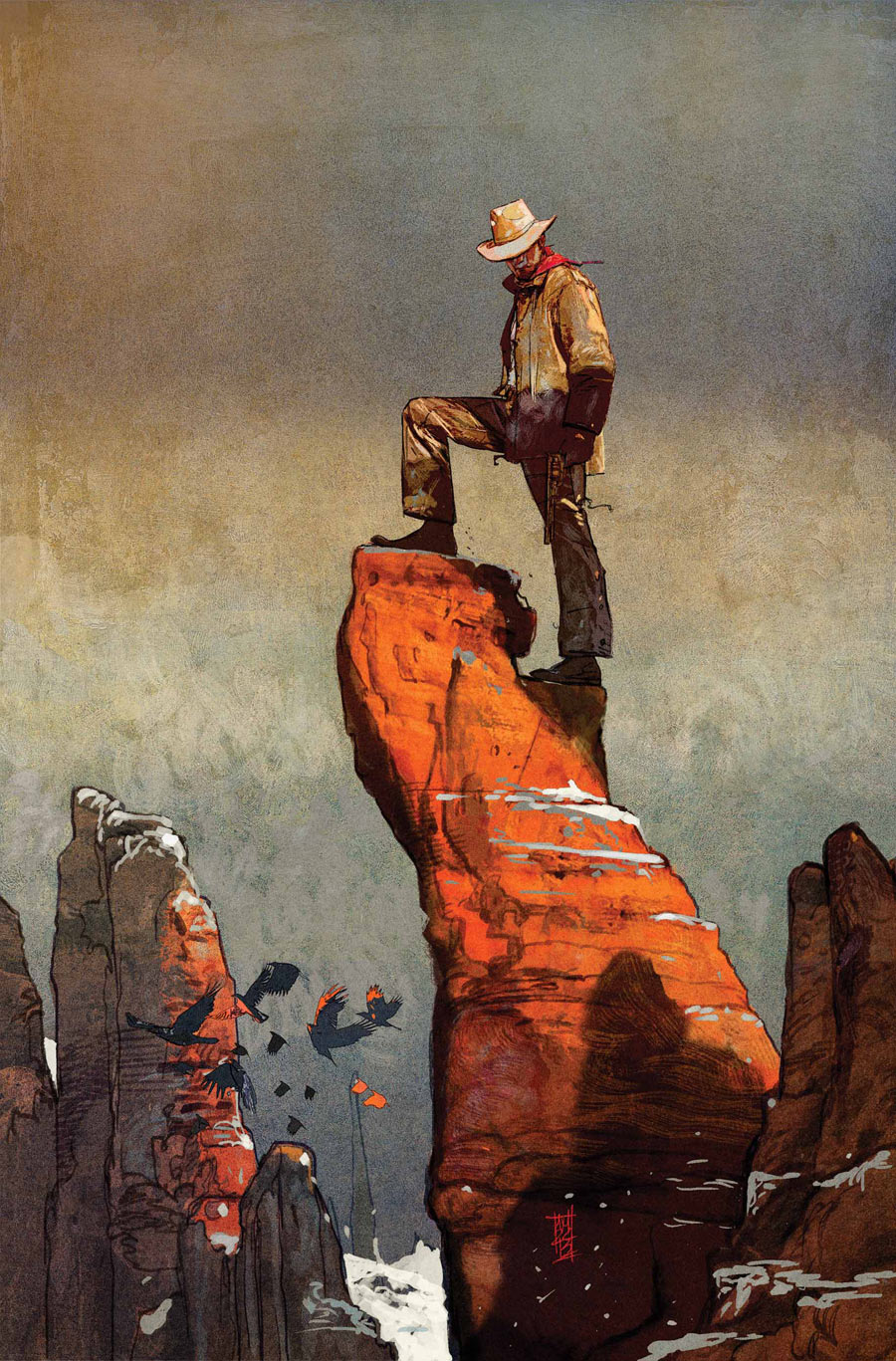 Attention Stephen King fans, Dark Tower fans,
and
comic fans... the newest story arc of the Marvel's Dark Tower series will soon be out, or is out already depending on where you get your comics.
I haven't read any of the Dark Tower novels...yet. I am interested in reading them, as well as reading the comics. Since I'm unfamiliar with the universe, my knowledge at this point is very limited.
I do know that the Marvel series began in '07, and the first few trades that came out, were 'prequels' to the first book in the series, The Gunslinger. Following the 'prequels', Marvel began re-telling The Gunslinger (or parts of it??) as a comic adaption to carry on with where the prequels left off.
Now the final book in the series of the re-telling of The Gunslinger is officially stated to come out Jan. 15, entitled The Man in Black.
Each trade has a name, rather than 'Dark Tower trade # _' .

The names of the trades, in order of publication, are:
The Dark Tower: The Gunslinger Born

The Dark Tower: The Long Road Home

The Dark Tower: Treachery

The Dark Tower: Fall of Gilead

The Dark Tower: Battle of Jericho Hill
The Gunslinger (Dark Tower Book 1)
The Dark Tower: The Journey Begins

The Dark Tower: The Little Sisters of Eluria

The Dark Tower: The Battle of Tull

The Dark Tower: The Way Station

The Dark Tower: The Man in Black
I'm curious if Marvel will keep the Dark Tower going. The next book in the Stephen King series is Drawing of the Three. I haven't heard anything yet about adaption that series, or more Dark Tower comics. It would be neat if books 2-7 get comic adaptations, especially The Wind Through the Keyhole.