Some great news for fans of the Castle LEGO theme!

I won't go into the details (as the LEGO website offers great description and product images) though there is a big (nay, huge) set coming up in August: Lion Knights' Castle [10305]. This set is in celebration of their '90 Years of Play.'

Without a doubt, the most ardent of LEGO fans and collectors already know about this immense set. It is also quite pricey, though considering the size (piece count and amount of mini-figures) it is a great set and value for your money.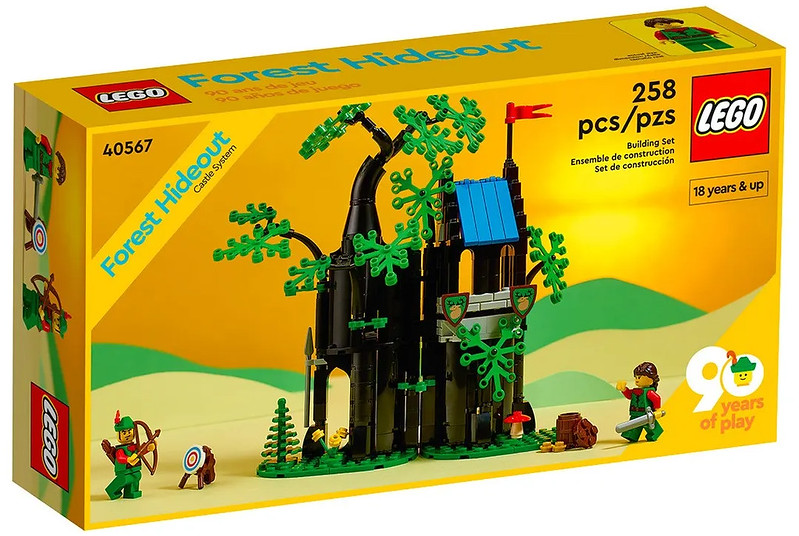 What was also just announced, and you may want to act fast on this one, is that on the LEGO site, the free promo if you spend $X (price varies by what region you're in) you'll receive a Forest Hideout [40567] set. Now, the amount that you'd to spend to get that promo set is definitely covered in the price of the Castle (it works out to be approx 1/4 of the Castle's price tag). This special is on for June 15 - 22 so act fast if you're interested in getting it. As you can see, the style of the mini-figures 'matches' that of the Castle. What I mean is, both include the Forest People faction, and the design style is identical.

To somewhat recap, here are the other Castle-themed sets that are currently being made and sold (as 'new', not via marketplace or other sellers, such as eBay).





Medieval Castle [31120], as part of the 3-in-1 Creator series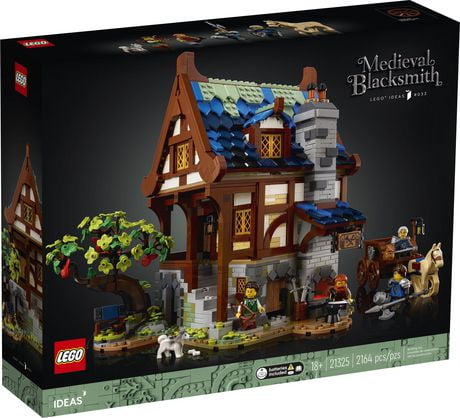 Medieval Blacksmith [21325], as part of the Ideas series (Note: this one is on back-order in some places. Unsure if they're restocking, or if it's approaching 'retirement')





Fire Dragon [31102], as part of the 3-in-1 Creator series (this one appears to be officially retired, though still may be found at the odd retailer here and there. If you see it, grab it!)

There are a few other sparodic appearances, such as some Castle-themed figures popping up in the mini-figure mystery bags over the years, as well as some previous LEGO website promo sets I've forgotten about.


Note: all photos in this post are copyright of LEGO themselves.