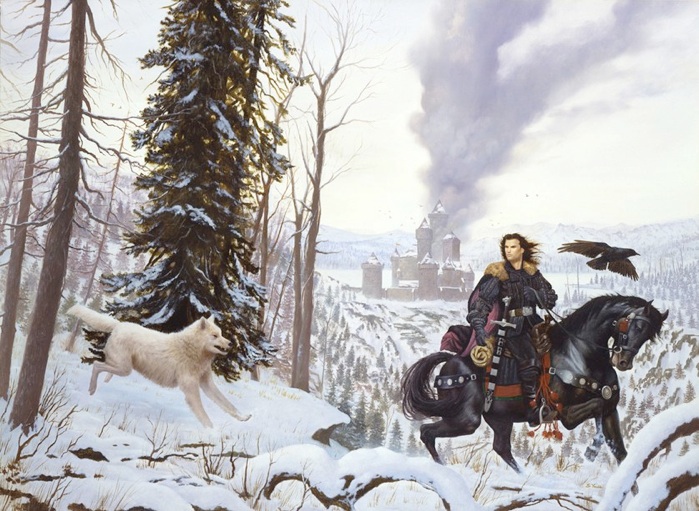 Whether or not we'll have The Winds of Winter by then, (or know the release date) there's a reason to celebrate 2016 for Ice and Fire fans – it marks twenty years since the saga first began with A Game of Thrones.

On October 18, the anniversary will be celebrated by publishing a hardback illustrated edition. At this point, all the details (artist who is illustrating, cover art etc) has yet to be revealed, but at the moment the page count is 992 pages, or 800, depending on which site you visit. The ISBN for this edition is
9780553808049. So far, only the first book in the series will receive this format. I'm sure it'll be great for collectors to grab up though.

Other food for though I have:

Martin seems extremely dedicated to finishing up The Winds of Winter, the next book in the series. There has been evidence in the past 3-6 months supporting this. After the book comes out, I fully expect a few non 'main book' (but still related, and in the world and mythos) projects to come our way in between books 6 and 7.
I predict:

- There will be the fourth Dunk and Egg story published in an anthology
- Another 'history' story, similar to The Princess and the Queen, and The Rogue Prince, to come in another anthology.
- POSSIBLY The Princess and the Queen and The Rogue Prince published together in one book (with illustrations...?) This would be a publisher thing.
- Book 7 published, end of A Song of Ice and Fire.
- Martin completes Dunk and Egg over the course of time, as well as Wild Cards material, here and there.
- Martin completes Fire and Blood (The "GRRMarillion")


.....and that's it. That's how I see things happening.