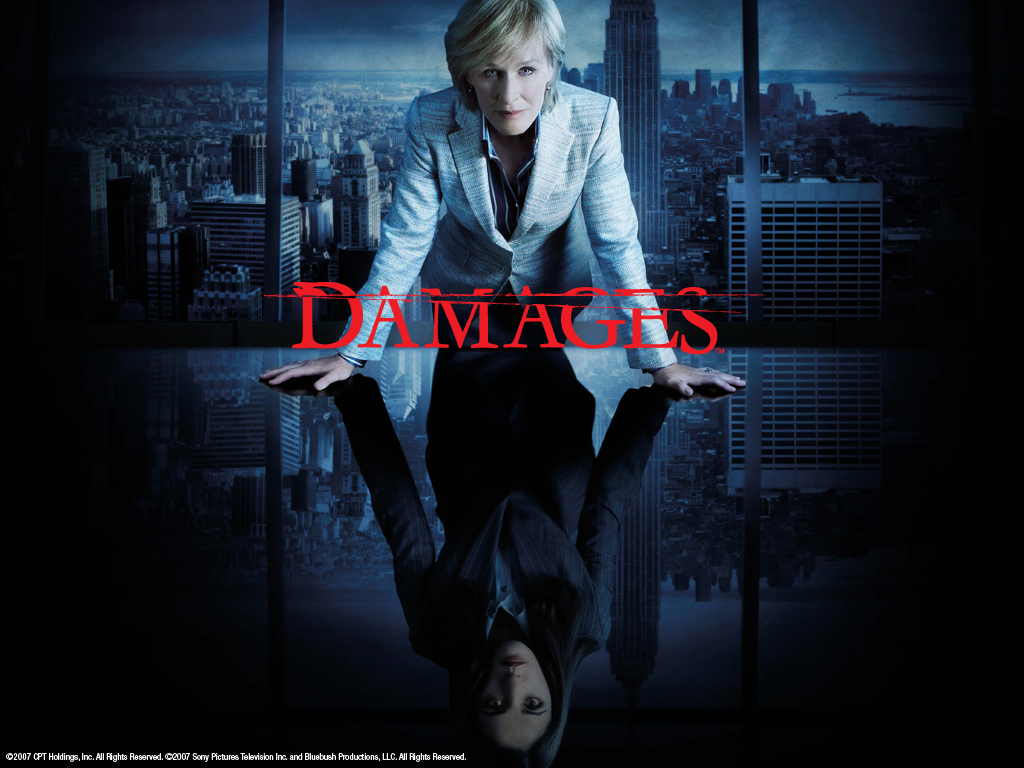 At long last, I recently finished all of Damages on Netflix.
Wow. What a ride. I was not expecting this series to be as good as it was. Definitely a hidden gem, for sure. Seems like a lot of other shows have gotten 'attention'. Some deserve it, others don't.
Damges is 5 seasons, and a legal thriller. I haven't seen The Good Wife, or any other law / courtroom show, but what seems to set Damages apart is how the story is told. It's told much like Lost, in that the narrative isn't linear (Lost had flashbacks, flash forwards and the flash sideways). With Damages, usually in the season premiere, there is some kind of event which occurs '6 Months Later' or some such. As the season progresses, we got more and more information, and closer and closer to said event ('1 month later' '3 weeks later', etc.).
It's quite inventive in its appaorach to story (though I'm not saying 'groundbreaking'), and it's also the acting that really stands out. I am so glad that the series features two strong female leads, but not in a 'girl power' kind of way. Glen Close definitely steals the show, and is one of TV's more memorable character as the mega-power, super-influential and what-is-she-really-up-to lawyer, Patty Hewes. The character can certainly give Cersei Lannister a run for her money. The show also features some unexpected appearances from some actors who you oft see in comedic roles.
Each of the seasons is based on and inspired by real life events and cases. Season 1 is based on the 2001 Enron scandal. Season 2 was based on the 2001 California Energy Crisis. Season 3 was inspired by the 2009 Bernie Madoff Ponzi Scheme. Season 4 is loosely based on the private military company Blackwater. The fifth and final season will be based on WikiLeaks and its founder Julian Assange. I would have to say the best was season 1, as it was our introduction to the series and provided a great hook. My personal favorite might have to be season 4, as it provided a 'how much influence do people have?' look at corporations.
Damages is a series I definitely recommend, especially if you like thrillers, witnesses 'disappearing' before a hearing, and meeting in back alleys in the rain hoping that a picture won't get taken of a meeting type material. It is available for streaming on Netflix (Canada) and is worth a watch. I give the show overall :
8.5 / 10
My next shows on Netflix are Hell on Wheels, then Homeland.