We are now 2014! Here are some things I'm looking forward to in the coming year...
First and foremost, I must mention time with friends and family. I look forward to what positive milestones 2014 will bring.
My sister will be getting married, so I'm definitely looking forward to that.
I also look forward to potentially taking Annik back to the homeland of Nova Scotia.
Also, I will be moving in about a week. This long-expected, and it should be a good time.
Now, for the purposes of this journal, some material things I'm looking forward to in 2014:
BOOKS
Edge of Eternity (Century book 3) by Ken Follett
The Widow's House (Dagger and Coin book 4) by Daniel Abraham
The Pagan Lord (Saxon Stories book 7) by Bernard Cornwell (in the format I have the rest of the series)
The Accursed Kings by Maurice Druon (I plan to get these in paperback, and would imagine most of the 7 books will be out in 2014)
A Knight of the Seven Kingdoms, The Winds of Winter, and The World of Ice and Fire by George R.R. Martin. Not confirmed, but I'm hoping that 2014 will see a few Ice and Fire related releases.
VIDEO GAMES
Smash Bros - the next Smash Bros game is sure to be a 'smash' on the wii u. Some of my favorites return, such as Link, Pitt, Pikachu and Samus. Then there's the new faces....
Legend of Zelda - the way Wind Waker used the gamepad was pretty awesome. I'm looking forward to Nintendo's Zelda game made for the wii u. All of the ones I mentioned will be downloaded via the eshop. I'm sure there will be other wii u games I'll get, but these are garuntees.
MOVIES
Jack Ryan (Shadow Recruit) THe Tom Clancy character is getting an update. Jack Ryan will be portrayed by Chris Pine. The film looks to be in the vein of Bourne or some of the better Mission Impossible films. 300 (Rise of an Empire) I enjoyed the adaption of Frank Miller's graphic novel, so I'm looking forward to seeing this film. It should be pretty cool on the big screen.
Noah What can I say, I'm a fan of epics. And the director is a quality film maker as well.
Captain America 2 Insert next film in the road to Avengers 2 here.
Rio 2 The first film was a pleasant surprise, so I'll check out the sequel.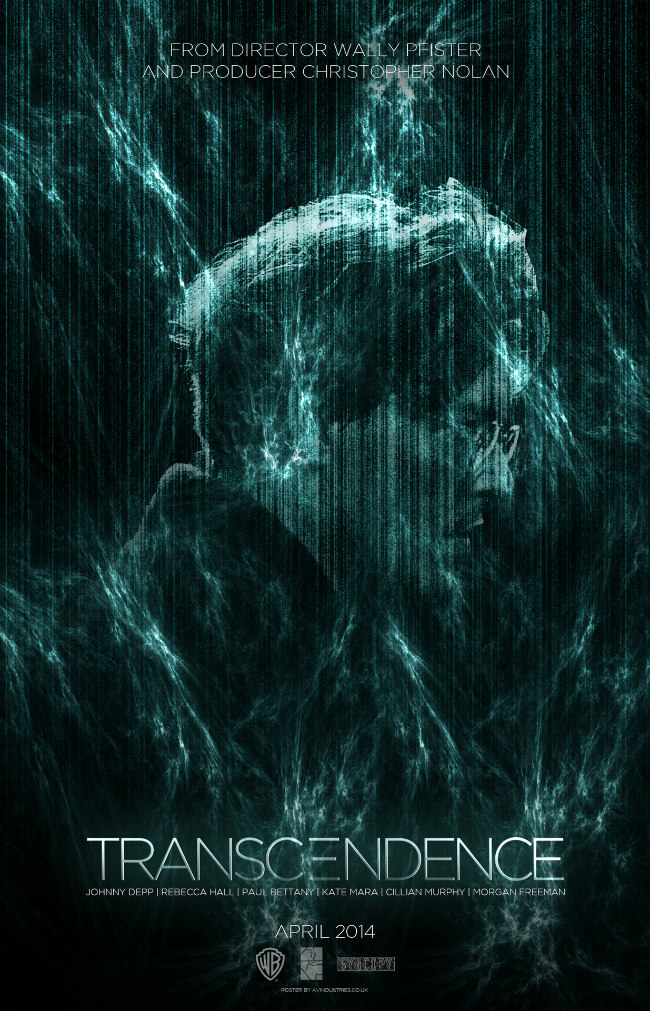 Transcendence This looks just plain cool.
How to Train Your Dragon 2 The first one surprised the pants off me. This one will be a must for me.
Dawn of the Apes The 'first film' left open so many possibilities, I'm looking forward to seeing the direction this sequel will go.
Gone Girl I have been liking David Fincher's films more and more (not all, but most). I've been itching to read the book, and the story seems to be well-suited as a film. I just hope David Fincher doesn't forget about The Girl Who Played With Fire, and The Girl Who Kicked the Hornet's Nest. If he does Fire he has to do Nest, as it's essentially a two-parter.


Interstellar I have loved all of Nolan's films since Batman Begins, and have been eagerly-awaiting his first post Dark Knight Rises project, since he won't ever return to Gotham (as director).
Mockingjay (Part 1) If you read my Catching Fire review, you can tell I'm a fan of these movies. The third and final book as a two-part movie works here, given the amount of 'off the page' story that occurs.
Exodus I'm mostly a fan of Ridley Scott's films. I have become a fan since Gladiator, and seen most of his films since. I will be sure to check out this film theatrically, as well as any alternate version on blu-ray.


The Hobbit (Part 3) Of course, I have to see this film in theaters!
TV
Game of Thrones (Season 4) Taking material from Blood and Gold and A Feast for Crows by George R.R. Martin, this could be the series' best season yet.
Mad Men (Season 7) I'm eagerly awaiting the next season!
Boardwalk Empire (Season 5) This could very well be the series' final season. I haven't seen season 4 yet, but I will most likely continue watching.
Hell on Wheels (Season 4) I have only seen the pilot so far, but with Breaking Bad over, and Mad Men beginning to end, this series appears to be AMC's new flagship series.
House of Cards (Season 2) I have yet to watch this show, but interest and acclaim has garnered my interest. I will most likely follow this series.
Homeland (Season 4) I will be all caught up on this series in time for season 4.
Downton Abbey (Season 5) There will be a 5th season! I'll watch, oof course.
Sherlock (Season 3) It feels like forever since this show has had a new episode! Eagerly anticipated.