I haven't done a post yet on TV shows! This one will look at what shows I watch on TV, television, the telly, however you want to call it...
GAME OF THRONES
If you've been following this blog for a while, you'll know I'm a big fan of George R.R. Martin's Ice and Fire book series. It actually inspired me to begin writing my own series. HBO's Game of Thrones (the name of the first book in the series) is quite well done for the most part. Since it's HBO, you get your sex, violence and all that fun stuff. As I write this, season 2 has finished airing as of June 2012. Season 3 is set to premiere March 31, 2013.
MAD MEN
A drama about a prestigious advertising firm in 1960s New York. The main character has a dark, mysterious quality to him much like OO7 or Bruce Wayne. Really well done and well made, it is a drama though. Season 5 has recently concluded on TV, with two more seasons.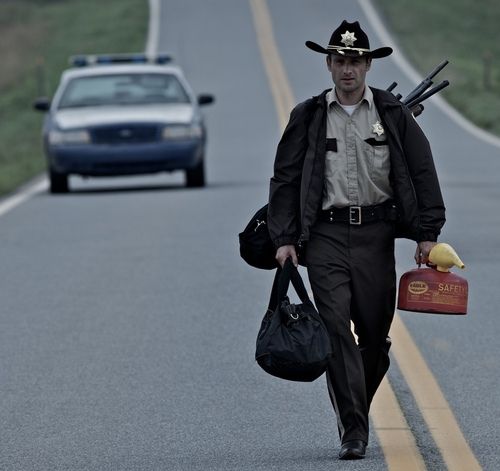 WALKING DEAD
Survival horror drama based on a comic book series that has been going since 2003. The world is overrun by the undead, and a group of survivors must keep on surviving for as long as they can. Tense, exciting, and gross. Season 3 is set to start on Oct 14, 2012.
DEXTER
Based on the book, Darkly Dreaming Dexter, the series is about a blood spatter analyst who is also a serial killer - but, he kills those that deserve it, and justice has not yet found. He competes against and hunts down other serial killers, and the like, while honoring a 'code' of justice. Season 7 is set to begin on Sept. 30, 2012.
Honorable mentions
The only two channels I would need are AMC and HBO. It seems like the best shows air on those two networks. Others like FOX, etc... you can watch the episodes online (for instance, if you missed an episode of House, you could watch it a day or two after it airs on the FOX (or sub network's) site.
FRINGE
What I like to call, 'the best show no one watches'. It is similar, yet different to X-Files. FBI investigating strange happenings. Although it's not aliens, it's more weird sciences and alternate worlds. John Noble is great as Dr. Walter Bishop, and and special guest star from the final frontier pops up from time to time. The final season begins Sept 28, 2012.
MODERN FAMILY
One of the funniest things out there. Not everyone finds the same things funny, but I love Modern Family. It's made in the same manner of The Office (US). Focuses on three families: mom, dad, and three kids; the mom's homosexual brother, his 'partner' and their adopted baby; and finally an older man with much younger model-esque wife and her son. The man in the last 'family' is the dad of the mom from the first family, and her brother. Funny stuff. Season 4 starts Sept. 26, 2012.
BIG BANG THEORY
A great sitcom in the traditional 'laugh track' fashion. It's about a group of nerds (or geeks...) who are quite brilliant in their craft...but not so much so when it comes to being social...especially with women. Great 'beauty and the geek' situations, but it's best to see the group of guys all on screen together. It's a bonus if you yourself are a geek or nerd. Season 6 starts September 27.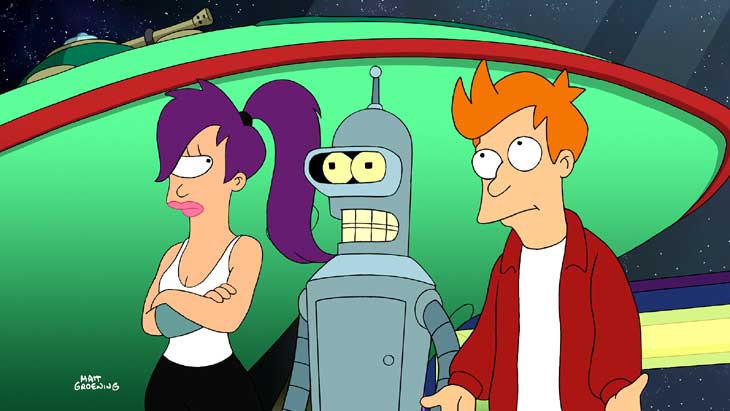 FUTURAMA
From the creator of the Simpsons, comes another great 'adult' cartoon. What the Simpsons was to the Flintstones, this is to the Jetsons. Basically, pizza delivery boy Fry gets frozen New Year's Eve, 1999 and wakes up in the year 3000. The whole cast is great, whereas as incredible as The Simpsons was, Homer was 'the star'. Season 7 is currently on (though I'm behind).
BOARDWALK EMPIRE
Another hit on HBO. It's about prohibition in Atlantic City in the 1920s. Steve Buscemi is great as THE lead character, the pilot was directed by Martin Scorsese (and I think he's still involved with the show). If you liked the Sopranos, you'll love this. Season 3 starts Sept. 16, 2012.
Shows I want to Watch but Haven't Started Yet
BREAKING BAD
The series ends for good next year. so the day after the finale, I'll watch the pilot. I've been hearing good things from friends and from the crickets.
DOWNTON ABBEY
This one I'd heard of recently, thanks mostly to award shows to be honest. I'm a fan of period pieces, and UK / English culture so I'll be sure to give this one a whirl.
SHERLOCK
An interesting spin on Sherlock Holmes - it takes place NOW. The episodes are more like mini movies from what I've been hearing. This is a favorite series among some of my peers.
There are others too but I wanted to cover the big ones in terms of what my favorite shows are, the ones I watch but am in no hurry to see episodes of, and the ones I want to start. Suggestions welcome if you feel I'm missing any.