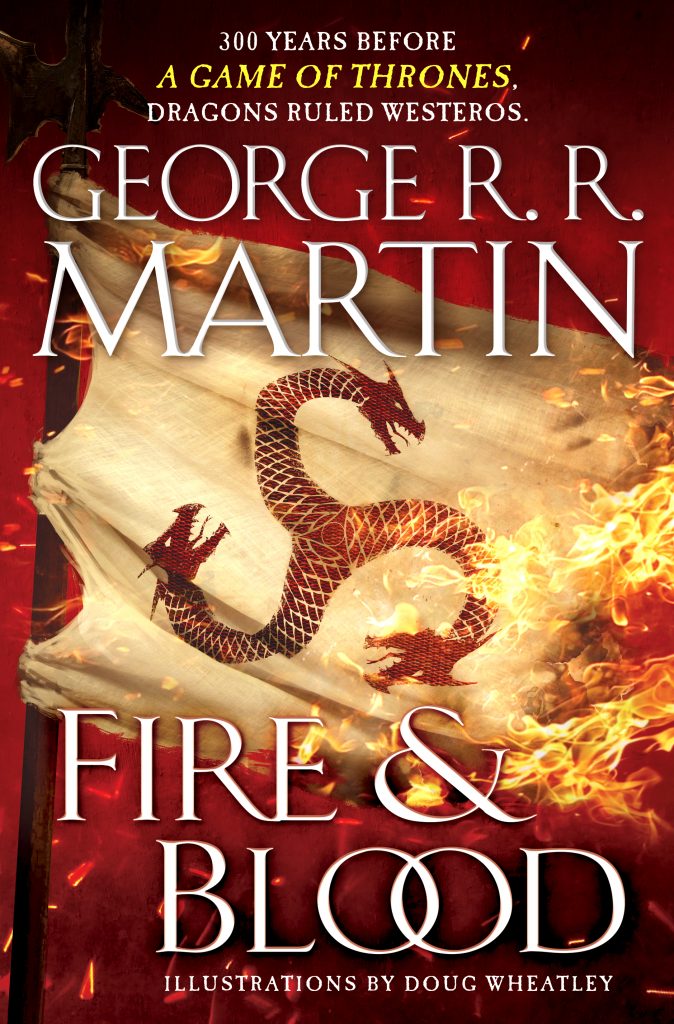 It's not Book 6.....but it's the next-best thing.

Before I provide links, here's the relevant really important info:

"No, winter is not coming… not in 2018, at least. You're going to have to keep waiting for THE WINDS OF WINTER."

"This first volume covers all the Targaryen kings from Aegon I (the Conquerer) to the regency of Aegon III (the Dragonbane), along with their wives, wars, siblings, children, friends, rivals, laws, travels, and sundry other matters. For those not up on your Westerosi history, that's Aegon I, Aenys, Maegor the Cruel, Jaehaerys I (the Conciliator), Viserys I, Aegon II (and Rhaenyra), and Aegon III (the regency). Oh, and there are dragons too."


"Portions of the book have previously appeared here and there. The chapter about Aegon's Conquest was published, pretty much as written, in THE WORLD OF ICE & FIRE. The section about the reigns of Aegon's sons Aenys and Maegor came out last year as "Sons of the Dragon," in Gardner Dozois's anthology THE BOOK OF SWORDS, and an abridged version of same was in THE WORLD OF ICE & FIRE. Material from the chapters about the struggle for succession after Jaehaerys I and the Dance of the Dragons after Viserys I was published in an abridged form as "The Rogue Prince" (in ROGUES) and "The Princess and the Queen" (in DANGEROUS WOMEN), and in a much more severely abridged form in THE WORLD OF ICE & FIRE… but FIRE & BLOOD will mark the first time that full, unabridged texts of Archmaester Gyldayn's histories have been published."