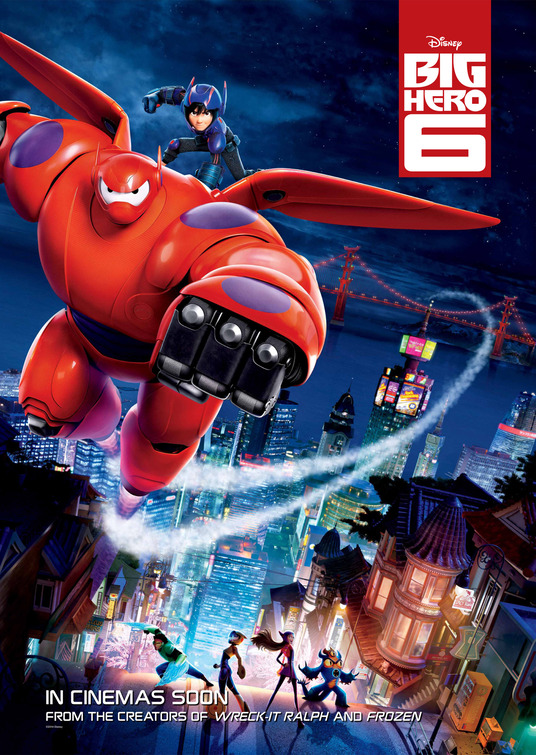 Next up on my "I'll Netflix That" series is a movie that I
wanted
to see in cinemas, but misse dout on. Maybe it was a busy time in my life? Maybe there were quite a few other movies in cinemas, and this one made the cut....either way,
Big Hero 6
became a Netflix title for me. But not for the 'usual' reasons.
I quite enjoyed it! I'm somewhat glad I didn't pay the big bucks for the cinema experience but it was what I expected: the origin story reminded me of
Iron Man
a bit, the 'fun' element reminded me of
The Incredibles
or
The Avengers
, and the humor of
Meet the Robinsons
.
It's definitely a "Disney movie" in the truest sense of the word, while also being "Marvel Lite." If you enjoyed
The Incredibles
as well as
Dragons
from Dreamworks; you'll most likely find something to like here. There's something for everyone if you like animated films and / or superhero movies. It has an adventure element seen in such films such as the
Dragons
series by Dreamworks,
The Incredibles
, while brining the humor seen in
Meet the Robinsons
or
Zootopia
. It's not exactly ground-breaking, nor offers anything new or special we haven't seen before. The Disney charm has a spark in this one, and thus it's worth seeing. Just don't expect too much.
7.5 / 10