Happy Hobbit Day!
Today is Frodo's and Bilbo's birthdays. They were both born today, although in different years, in The Third Age.
This tradition has been going since about 1978, celebrating both Frodo's and Bilbo's birthdays by fans of Tolkien's works:
The Hobbit, The Lord of the Rings, The Silmarillion,
and others. The Tolkien Society celebrates close to the day with their annual Oxonmoot.
It is among a few days (Tolkien's birth, Tolkien's death, a publication of a specific book (I choose to celebrate the day that
The Return of the King
was published), as well 'The Downfall' in March) to celebrate being a Tolkien fan, as well, as well as the values and ethics presented in Tolkien's books.
Also, today this book is being published: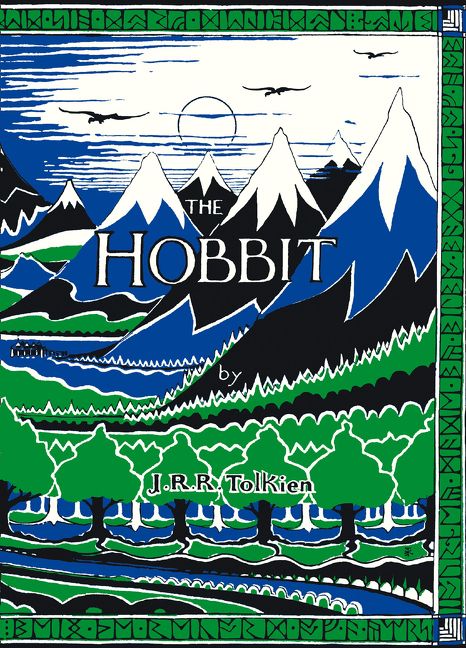 It's
The Hobbit
Facsimile First Edition!
This sumptuous gift set includes a replica of the very rare first edition of The Hobbit, the only edition where one can now read the original version of the story before Tolkien re-edited it to become the one enjoyed by readers since 1951.

The Hobbit was published on 21 September 1937, with a print run of 1,500 copies. With a beautiful cover design, nearly a dozen black & white illustrations and two black & red maps by the author himself, the book proved to be popular and was reprinted shortly afterwards. History was already being made.

The scarcity of the first edition has resulted in copies commanding huge prices, way beyond the reach of most Tolkien fans. In addition, subsequent changes to the text – particularly those to chapter 5, when Tolkien decided in 1947 to revise the text to bring it better into accord with events as they were developing in its 'sequel', The Lord of the Rings - mean that the opportunity to read the book in its original form and format has become quite difficult.

This special printing reprints the first edition, so that readers of all ages – not just 'children between the ages of 5 and 9', as Rayner Unwin famously declared in his report on the original submission – can finally enjoy Tolkien's story as it originally appeared.
ISBN: 9780007440832

So enjoy the day, have some hobbit-y food, a pint of ale, read a Tolkien book (or buy one you may be missing)...whatever you choose, and however you choose to do it.

Cheers to you, fellow Tolkien fans!