We're just over half-way done 2013, but already 2014 looks to be a good year for books....
I noticed not long ago that when I was updating my progress on Wheel of Time book 7 on Goodreads that a bunch of books I'm looking forward to reading are coming out next year. In no order, off the top of my head, they are:
Edge of Eternity by Ken Follett. In his newest historic saga, this one a trilogy (begun in Fall of Giants and continued in Winter of the World) is concluded with the backdrop being the Cold War. It is expected to be published in the fall of 2014.
THE WIDOW'S HOUSE [DAGGER & COIN BOOK 4]
Daniel Abraham's second-last book in his fantasy series is expected to be released next year also, most likely in the spring (May, if it'll be ready then). Those who like their fantasy a little more Martin and a little less Tolkien, give this series a try which began in The Dragon's Path, and continues in The King's Blood and The Tyrant's Law.
City of Lost Souls and Clockwork Princess by Cassandra Clare. I won the first book, City of Bones, off of Goodreads in softback format, so I'm getting the rest of them like that! The next ones I'm waiting to come out in that format are City of Lost of Souls from the main Mortal Instruments series, and Clockwork Princess in the prequel Infernal Devices trilogy, which is its finale. City of Lost Souls will be arriving in March, with Clockwork Princess most likely in the fall.
The Pagan Lord by Bernard Cornwell. The seventh book in his Saxon Stories series. Bernard Cornwell's historic series about 9th century Britain began with The Lost Kingdom, and continues in The Pale Horseman, Lords of the North, Sword Song, The Burning Land, and Death of Kings. This will be released in May in the same format I have the rest of the series in.
The Accursed Kings series by Maurice Druon is being re-issued. These are a series of historic fiction novels about French kings. The novels are:
They have been unavailable (in English) for quite some time, but are in the process of getting re-released. Next to come out is The Poisoned Crown [Jan], and most likely The Royal Succession at some point in 2014. I'm not sure what the 'timeline' of releasing these books are, or if some of them will be re-titled.
George R.R. Martin did a blog post about them a while ago, which is how I found out about them.
And speaking of George R.R. Martin.....
The first of three stories about Dunk & Egg by George R.R. Martin. There is no cover art, official title of the collection, ISBN, or even official release date for a book consisting of The Hedge Knight, The Sworn Sword and The Mystery Knight. Dunk and Egg is a series of novellas which take place in the same world as A Song of Ice and Fire, but begin about 100 years before A Game of Thrones (Ice and Fire Book One) starts. According to various interviews, comic con panels, etc etc.... expect the collection to be out March - May of 2014.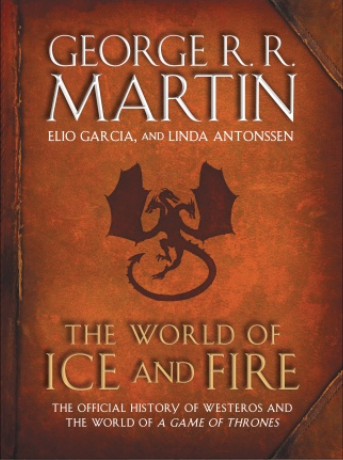 The World of Ice and Fire. [early artwork]. To see why this has been pushed back, and to read more, and better writing than I can attempt in this blog, go here for the full story:
THE WINDS OF WINTER [A SONG OF ICE AND FIRE BOOK SIX]
This is just me theorizing / being hopeful, but I have a feeling that in 2014, we will see the sixth book released. A realistic estimate, while being respectful to George, yet being 'fanboy-hopeful' is that this book will be released anywhere between November 2014 and Feb 2015.
Words of Radiance [Stormlight Book Two] by Brandon Sanderson. Brandon Sanderson's second book in his brand new (and best-ever?) series, which began with The Way of Kings, has been pushed back to March.
...and that's all that I can thinking of that should be coming in 2014. Some of these may get pushed back, and there may be some surprises yet. Be sure to check Goodreads, a book store near you, etc for date changes and pre-order opportunities. I will do my best to be among the first to 'report' news through this blog. Keep your eyes open....