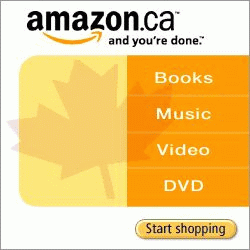 Nothing new to report, so keeping quiet lately...also been busy. I will most likely do a playoff update post on the weekend (with the compressed season it's harder to blog game-by-game.) . Anyway, there have been a few updates to my Amazon wishlist.
I've added the 3DS handheld gaming console, as well as New Mario Bros 2, Legend of Zelda, Starfox, and Pokemon X for it. A Senators jersey has been posted (I take size small. The red one is my favorite, followed by the one on the list). For music, there have been new additions: Old Man Luedecke, Julie Fowlis, Steven Wilson....new to books is new editions of Justice graphic novel, The Shining (both were on there before but I guess the particular editions were sold out / out of print, but there are newer ones, which have been added), Cassandra Clare's Mortal Instruments and Infernal Devices (I own City of Bones, won it off of GoodReads, and will most likely buy the rest of the books between June and July), both volumes of The History of The Hobbit, Tales From the Perilous Realm and finally for DVD / blu-ray: Game of Thrones Season 3, Life of Pi and Skyfall, as well as some other titles. Please note that Game of Thrones (all seasons) have been bumped to 'highest', as they are DVD / blu-ray combos...HBO seems to have started that trend that most movies get when they come out to buy.
The items I foresee coming off of it in the next few months would be the Cassandra Clare books, as well the Dark Tower comics.