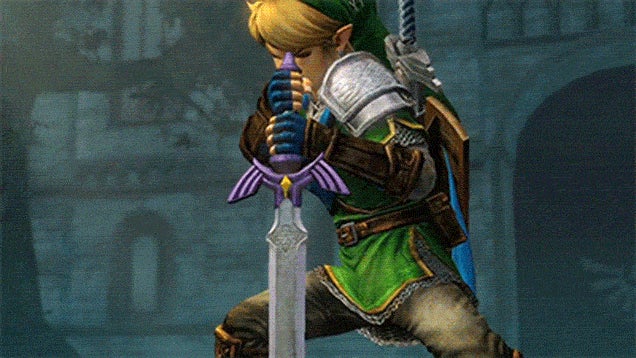 The new Warriors game starring Legend of Zelda characters (this is not, and I repeat not a Zelda game) is coming later this month, and there quite a few pre-order DLC bonuses. Here is a listing of what some of them are, that give you bonus in-game content.
This info is courtesy of Nintendo:

Here's a nice offer involving a (usually) not-so-nice guy: if you buy Hyrule Warriors for Wii U and register the game with Club Nintendo between 9/26/14 and 10/23/14, you can receive a free download code for the Demon King Costume Set DLC: two costumes for Ganondorf that you can use in-game.
You must be a Club Nintendo member to participate, and the offer is available only in the US and Canada.
A little unfortunate for those hoping to get the game for Christmas but worth mentioning!
If you pre-order through EB Games (or Gamestop), you get the Ocarina of Time costume set.
If you pre-order through Amazon.ca (or.com) you get the Twilight Princess costume set [the one I am hoping to get myself].
Also, Futureshop / Best Buy grants you the Skyward Sword set.
Download Instructions
Connect your Wii U console to the Internet and make sure your Wii U has the latest system update.

From the Wii U Menu, select the Nintendo eShop icon.

Select "Enter Download Code" located at the top of the screen.

Enter the Download Code.
*Deposit may be required. See participating retailers for details. Download code provided upon paid balance and receipt of the game. Offer good while supplies last. Download codes must be redeemed by 3/31/15.
I imagine you can buy or obtain the various DLCs after the game is out, or unlock them in-game somehow...well, I hope.