What I like about TV dramas is that they tell a story. Same with drama films, however I found lately movies for the most part have not been as good. TV seems to be the 'go to' area for entertainment on film these days. There are some movies out there I like and have interest in seeing but that is for another post....
Anyway, I find some TV dramas are much like a novel in terms of pacing, writing, character development...some series on TV are just so rich. Some of them 'original' others are 'adapted' but I enjoy taking about 12-16 hours per year to tell a story, or part of one, than approx 2 hours.
So in this post, I shall list my favourite TV dramas that are still running / ongoing (example: I can no longer mention Breaking Bad, as the series is now complete.)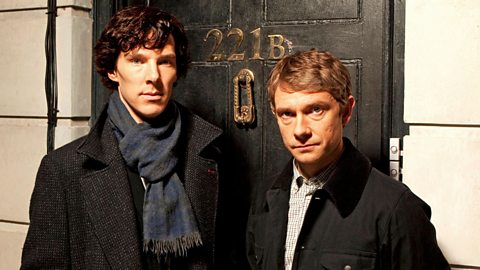 Sherlock (BBC)
Sherlock Holmes on TV and film has been around for as long as the formats existed. Indeed, if you were tow atch all the Sherlock Holmes serials, series, and films you can essentially witness the evolution of film. That being said, this series is one of, if not the best, and one of the best dramas on TV. It takes place in London, but it takes place now. There are also some classics spins, twists and the like of classic Sherlock Holmes found throughout.
Game of Thrones (HBO)
Feeling more like medieval historical fiction than 'fantasy', this is the most popular show on TV at the moment. It is a medieval fantasy, with strong emphasis being on character, story, the noble families, rulership, etc and very little on the 'fantasy' part. I watch it because I enjoy George R.R. Martin's A Song of Ice and Fire series of novels on which it is based on. Also, it is made very well on the production side of things. It follows the books fairly closely, but as the show gets deeper and deeper into the story, and further in, it diverges. Yet most of the changes are done with taste. The show is unpredictable, addictive. Be sure to also give the books a shot, too.
Mad Men (amc)
One of the earlier shows that solidified my interest in TV drama. The series takes place in 1960's Manhattan, is about an advertising agency. Quite well made on the production side of things, the story is quite good. Over the course of the series you can witness that because the times are changing (1960s New York) some of our characters change too - for better or for worse. I call this series the beginning of the golden age of TV.
What's next - the final episodes of Season 7.
Downton Abbey (ITV / PBS)
I am way behind on this one, but i have seen all of season 1. Essentially, this about the 'upstairs' and 'downstairs' of an English manor. The characters range from maids, servants, butlers, cooks to lords, ladies and other nobility. It is a period piece, and judging from episode / season descriptions, spans decades. As with any great drama, this one is no exception - great acting (Maggie Smith!), writing, and production. My guess? (remember I've only seen season 1) is that by the end of the show, something will happen to the manor itself (fire, demolition, the family goes broke...).
What's next - 2014 Christmas Special, then Season 5.
House of Cards (Netflix)
I'm not here to talk about the fact this series is a Netflix original (those without Netflix or decent internet connection, you can buy the seasons) but rather how great this (us version) of the series is. It takes place in Washington, especially the White House. The central character is a 'whip' so will stop at nothing, do whatever it takes to get what he wants. The series is produced by one of my favourite movie directors, David Fincher, and it definitely feels like one of his films. It has similar look and feel to The Social Network and The Girl With the Dragon Tattoo. I am presently working my way through season 2.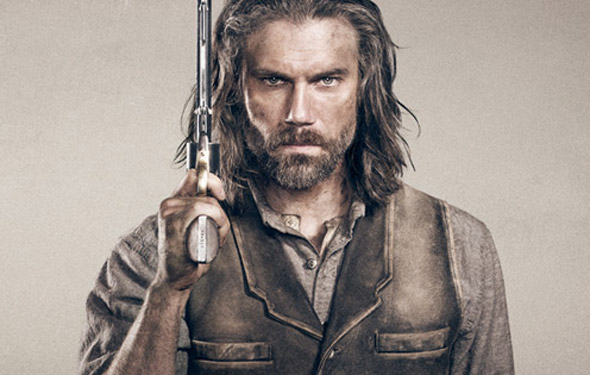 Hell on Wheels (amc)
This series is one of the most underrated on TV. As you might have seen from the picture, it is a western. It takes place during the building of

First Transcontinental Railroad across the United States. The lead character is a likeable anti-hero, a rogue. It is well-filmed and gets pretty suspenseful at times. The name 'Hell on Wheels' is in regards to a mobile caravan town that follows the train and the construction of the railroad.
What's next - season 4 is on TV at the moment, fingers crossed for a season 5.
...and now for the ones I want to start watching: